Mar 4, 2019
Ashwagandha is an adaptogenic herb which has been repeatedly shown to be effective at quelling anxiety, improving a person's response to stress, and having neuroprotective properties. There is even some evidence that it may increase physical performance, as well.
Here's one study (randomized double-blind, placebo controlled, etc) showing Ashwaganda's effectiveness in reducing stress and anxiety:
https://www.ncbi.nlm.nih.gov/pmc/articles/PMC3573577/
Conclusion: "The findings of this study suggest that a high-concentration full-spectrum Ashwagandha root extract safely and effectively improves an individual's resistance towards stress and thereby improves self-assessed quality of life."
Another scientific overview can be found here: https://www.ncbi.nlm.nih.gov/pmc/articles/PMC3252722/
Conclusion: "The available scientific data support the conclusion that Ashwagandha is a real potent regenerative tonic (Rasayana of Ayurveda), due to its multiple pharmacological actions like anti-stress, neuroprotective, antitumor, anti-arthritic, analgesic and anti-inflammatory etc. It is useful for different types of diseases like Parkinson, dementia, memory loss, stress induced diseases, malignoma and others."
...
How to Be Better at (Almost) Everything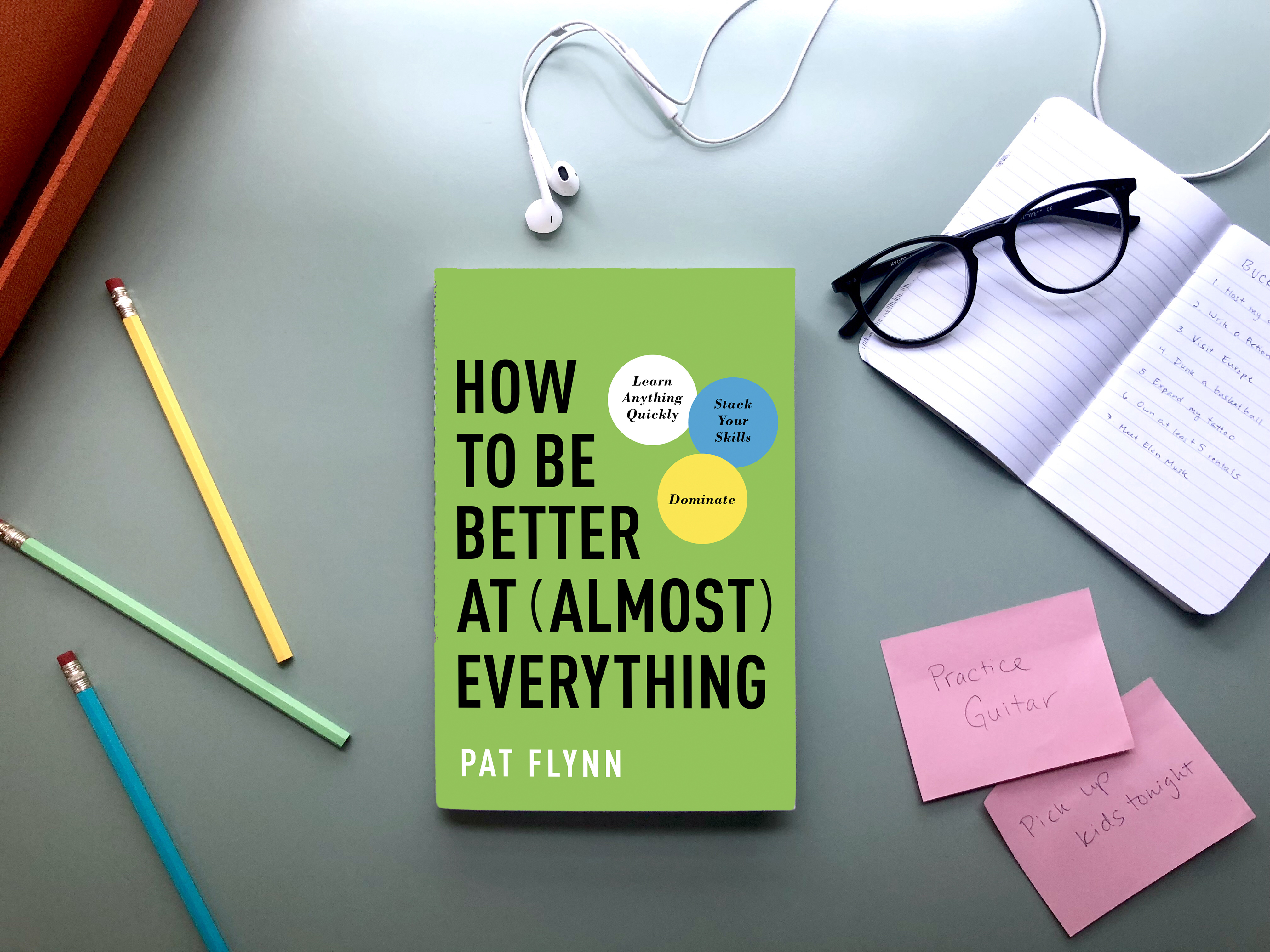 Be sure to snag a copy (or two!) of Pat's book How to Be Better at (Almost) Everything while it's still on sale over at Amazon here for just $14: ==> https://amzn.to/2MHdHSh
Want some cool bonuses to go with, including an intense 5-day fitness plan, and a collection of 1-page skill building cheatsheets? Then simply email us at PatFlynn(at)Chronicles(of)Strength(dot)com with your receipt, and we'll send them right along.
…
The Pat Flynn Show
If you enjoyed this episode, it would mean the world to me if you could subscribe to, and leave a review for, The Pat Flynn show on iTunes HERE or Stitcher HERE.
Reading your reviews and hearing your feedback is what keeps me fired up to make The Pat Flynn Show happen. Thank you!