Apr 24, 2019
Dan John returns once again to the Pat Flynn Show (in what might well become a regular, weekly segment) to discuss a wide range of topics.
In this episode, Pat and Dan discuss:
The value of fasting and fast mimicking diets
Minimal effective approaches to training for various life stages and circumstances
How Dan's background in theology has impacted his approach to coaching
The Great Books series - what it is, and why everybody should commit to reading through it.
And more!
...
Mentioned Resources and Reading
Dan's new book Forty Years with a Whistle: https://www.otpbooks.com/product/40_years_with_a_whistle/
Mortimder J Adler's How to Read a Book (The Great Books list is found in the back): https://amzn.to/2GxqiFe
Socratic Logic by Peter Kreef: https://amzn.to/2Uya5Vj
Eleanore Stump's Wandering in Darkness: https://amzn.to/2Dw1GMd
...
Dan's sample Fast Mimicking Diet: 400 calories of veggies, 400 calories of fat, 1 multivitamin and mineral supplement, fish oil supplement, sugarless tea, unlimited water. (Please listen to the episode for context!)
...
Related Episodes
https://www.chroniclesofstrength.com/dan-johns-10-commandments-of-coaching/
...
How to Be Better at (Almost) Everything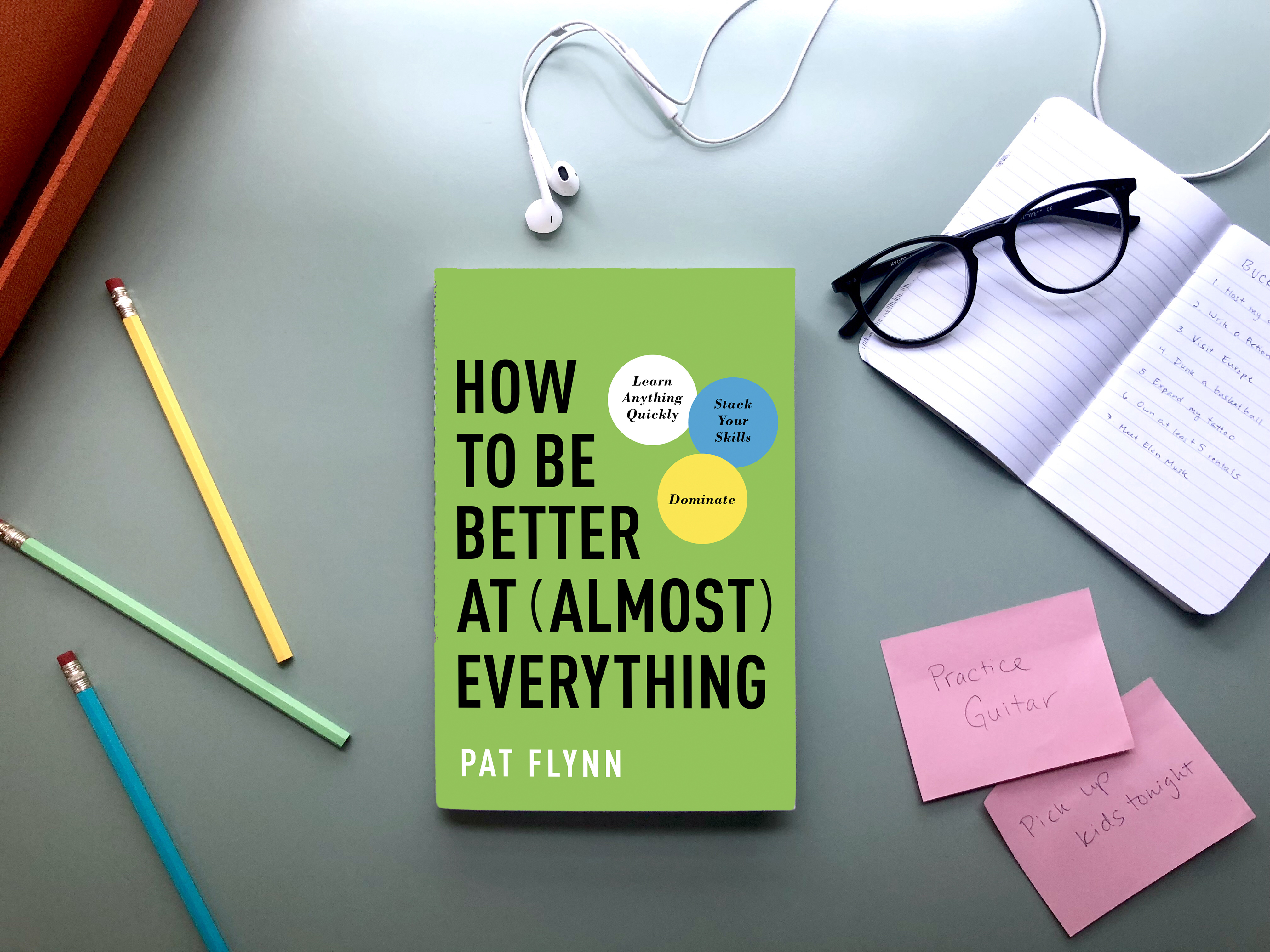 Be sure to snag a copy (or two!) of Pat's book How to Be Better at (Almost) Everything while it's still on sale over at Amazon here: ==> https://amzn.to/2MHdHSh
Want some cool bonuses to go with, including an intense 5-day fitness plan, and a collection of 1-page skill building cheatsheets? Then simply email us at PatFlynn(at)Chronicles(of)Strength(dot)com with your receipt, and we'll send them right along.
…
The Pat Flynn Show
If you enjoyed this episode, it would mean the world to me if you could subscribe to, and leave a review for, The Pat Flynn show on iTunes HERE or Stitcher HERE.
Reading your reviews and hearing your feedback is what keeps me fired up to make The Pat Flynn Show happen. Thank you!