May 22, 2019
Can Science and Religion Co-Exist?
Pat Flynn is joined by Dr. Stacy Trasancos, author of Particles of Faith, to discuss the deep and important harmony between the religious and scientific worldview, and why she believes, more than anything, that science is truly studying the handiwork of God. Dr. Trasancos shares her conversion story while highlighting those parts of her academic and scientific career that brought her back to faith.
About Dr. Trasancos and Related Resources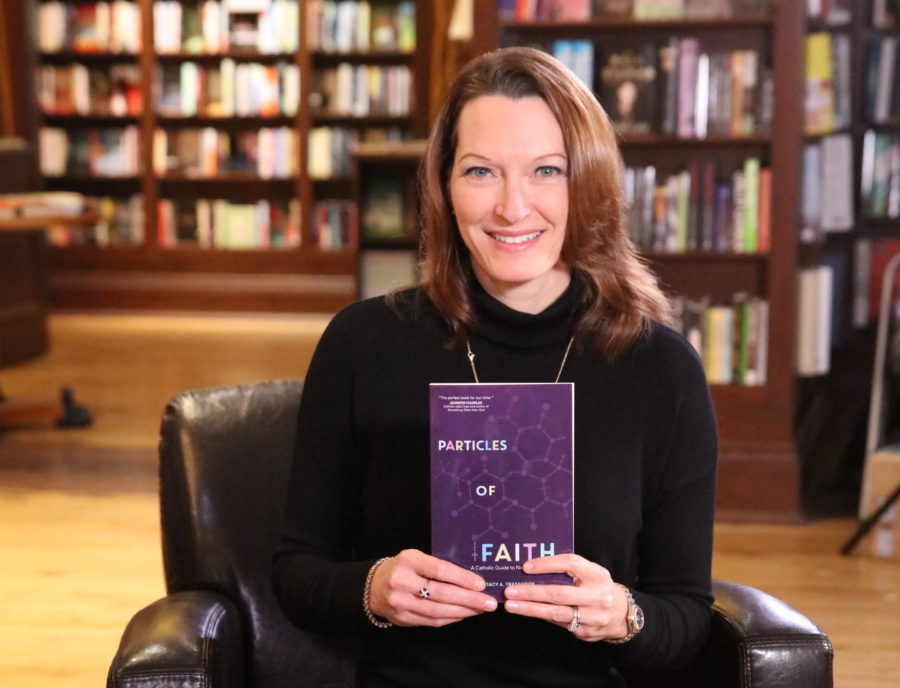 Dr. Stacy Trasancos is a convert to Catholicism and a nationally-recognized author, speaker, and educator on the topic of theology and science. She has a PhD in chemistry and an MA in dogmatic theology. She is a teaching fellow for Bishop Robert Barron's new Word on Fire Institute and regularly appears on Catholic Answers Live to answer questions about faith and science.
She is the author of three books: Particles of Faith, Science Was Born of Christianity, and 20 Answers: Bioethics. Her work was featured in Forbes, and she has written numerous articles for publications such as National Catholic Register, St. Austin's Review, and Catholic World Report. She has appeared on Catholic radio shows, including SiriusXM's The Jennifer Fulwiler Show and Busted Halo with Fr. Dave Dwyer. Dr. Trasancos teaches online theology courses for Seton Hall University's Catholic Studies program. She and her family moved from the Adirondacks of upstate New York to East Texas last year–a coming home to her birthplace–and now she is the Executive Director for the St. Philip Institute of Catechesis and Evangelization founded by Bishop Joseph Strickland in the Diocese of Tyler, Texas.
She is a mother of seven and wife to her dear husband, Jose. They enjoy their life together in Hideaway, Texas.
Related Episodes
https://www.chroniclesofstrength.com/science-religion-odds-lets-ask-theoretical-physicist/
https://www.chroniclesofstrength.com/should-you-take-pascals-wager/
...
The Pat Flynn Show
If you enjoyed this episode, it would mean the world to me if you could subscribe to, and leave a review for, The Pat Flynn show on iTunes HERE or Stitcher HERE.
Reading your reviews and hearing your feedback is what keeps me fired up to make The Pat Flynn Show happen. Thank you!